Bar Shorts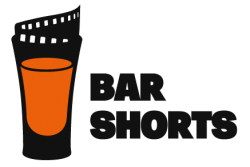 Dog and Rabbit, along with Goldfish, Fox and Monkey, promote Bar Shorts – a regular short film and animation night at The Book Club in London. Bar Shorts also does events in Brighton, Manchester, Liverpool, Edinburgh and Bristol. Look at the Bar Shorts site for dates.
Next Bar Shorts:
Tuesday 23rd Feb 2016 at The Book Club in Shoreditch.
Films from: Kristian Andrews, Chris Shepherd & Jez Pennington, Darren Walsh, Andrew Kelleher, Sam Southward, Will Anderson & Ainslie Henderson, Andrew Khosravani, Rathergood, Chris Yau, Andy Martin, Kouhei Nakama, Morgan Hillebrand, Chris OÔÇÖHara, Javier Longobardo, Shotopop & Dipankar Sengupta, Alexandre Louvenaz, Federico Heller, Ben Mallaby. Idents by Duck and Otter.